James F. Riordan is one of only six private conservators approved by the Superior Court to serve El Dorado County.
Mr. Riordan has served as a conservator since 1997. From May of 2004 through December 2005, he served as a Court appointed Interim Manager of six Residential Care Facilites for the Elderly (or RCFEs) that provided accommodations for up to 35 residents. During his management of these facilities Mr. Riordan achieved State approval for an in-house oral screening and dental hygiene program for seniors becoming the first facilities in California to gain approval for such a program.
Compassion for the elderly and contempt for those who abuse the elderly are the driving forces behind Mr. Riordan's choice to continue serving as a conservator for individuals and for the Superior Court system of California in El Dorado County.
Below please some Frequently Asked Questions (FAQs) with answers from Mr. Riordan which we hope will help you find the information you need to make informed decisions regarding conservatorships and Mr. Riordan's services.
Q. What is a conservatorship?
A. A conservatorship is a court action which appoints someone to handle your money and property. A conservator is appointed when the court determines you cannot manage your own property and affairs for reasons such as a mental or physical illness or disability, advanced age, chronic use of drugs, chronic intoxication, confinement, detention by a foreign power, or disappearance.
Q. Can a Conservator be appointed for me without my knowledge?
A. There are cases where this happened but in most states the law requires that you and/or your close relatives be notified and that you be given a chance to have a court hearing to oppose the conservatorship.
Q. Are there any alternatives to a conservatorship?
A. Yes. You can have someone appointed as a "P.O.A" (Power of Attorney) a service we also provide. This typically ends the moment you become incapacitated. You can have a "durable" Power of Attorney put in place which remains effective even if you become incapacitated. You can ask a trusted friend or relative to handle your banking and bill paying affairs and put them on your bank account as a joint signator (make sure they are a VERY trusted friend or relative.) Or, you can have a third party appointed as your "administrator" or "representative payee" (and "Payor") a service which we also provide. Lastly, you can put in place a revocable or irrevocable trust or living trust, which our attorneys can help you with.
Q. Do you act as a full time conservator?
A. No, I dedicate part of my business practice hours to conservatorships.
Q. Do you sell any insurance or other financial products as part of your services?
A. No, I believe there have been and can be ethics issues and conflicts of interest when conservators provide and sell such services and products. I use carefully selected professionals for such products and services on an as-needed basis.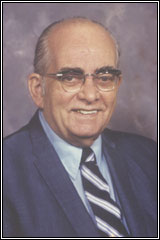 I chose Jim Riordan
as my conservator
because of his integrity
Q. How much do conservators typically charge?
A. The range is usually from $75 to $125 per hour depending on the scope of the work.
Q. What do you charge?
A. I charge $35 per hour for bookkeeping services which typically include paying bills, making deposits and reconciling checking accounts. I charge between $85 and $125 per hour for other conservatorship services. My charges are negotiable based on needs and spelled out clearly in advance.
Q. Do you provide bookkeeping services from your own office?
A. Yes. We handle all aspects of a Conservatee's bookkeeping services in house and then have our accountant review accounts as needed and help prepare tax returns.
Q. Do you monitor a Conservatee's health?
A. Yes. Depending on the level of care an individual needs, we will secure and maintain health insurance where possible, work with doctors and care facilities to coordinate medical treatment and medications if needed, arrange dental care, podiatrist care, obtain hearing aids, glasses and other devices as needed.
Q. If a Conservatee has health problems, will you monitor their care?
A. Yes, we can monitor Conservatees as often as needed to be sure they remain clean, observe special diets, have proper clothing and remain in the best possible health for their conditions.
Q. Can you arrange recreation?
A. Yes. We always encourage maximum family participation although we also recognize there can be problems within families which make this difficult for them. We can provide structured activities and outings if needed and supply the Conservatees with reading materials of their choice. We can also arrange for senior day care services that feature social programs and activities.
Q. What types of conservatorships do you provide?
A. Personal for incompetent persons, competent persons and estate conservatorships. In select cases, appointed by an individual, an Estate or a Court, we will act as a Power of Attorney, Conservator or Administrator for individuals or Estates. In this capacity we have located, inventoried and secured assets of all sizes and descriptions for the benefit of the individual or Estate. We are absolutely trustworthy, and each case is bonded and assets insured as needed.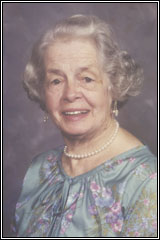 I chose Jim Riordan
for his knowledge
experience and
compassion
Q. Have you ever been removed from any conservatorship for cause?
A. Never. I have never been removed and we have never been short in any of our accountings for any reason.
Q. Have you ever served as a trustee?
A. Yes. I have served as a personal estate trustee, a POA (Power of Attorney) for individuals, a Federal Bankruptcy Chapter 11 trustee and Federal Bankruptcy Chapter 7 trustee. I specialized in federal criminal cases. I have negotiated licensing agreements, organized large scale auctions and negotiated the sale of both large and small businesses. In 1995 I had the best record of any Sacramento trustee for returning asset dollars to creditors while obtaining the highest number of jail terms for bankruptcy fraud. I operated the largest tire recapping plant in the Sacramento region where I uncovered the second largest check kiting scheme in Sacramento. I ran one of the largest sod farms in the Sacramento region, a helicopter leasing company, a poetry publishing company, a quarter horse ranch, a computer store, a restaurant, a real estate development company and several small "mom and pop" businesses including a nursery and a fast food hamburger establishment. (Please see letters of recommendation below FAQs)

Q. Do you take clients who live out of your area?
A. No, unfortunately I do not have the time.
Q. Can a conservancy be terminated once it has been put in place?
A. Yes, the conservancy can be terminated or the conservator can be changed by Court's order at any time.
Q. Can conservatorships be temporary?
A. Yes. Most common is the case where a Conservatee is temporarily physically or mentally impaired and then regains their ability to perform needed tasks.
Q. Can a conservatorship be limited in scope?
A. Yes. A "limited conservatorship" gives the conservator the power to handle a "limited" number of financial duties. The limited duties of the conservator are those which the court decides you are not able to handle.
Q. Are all Conservatees treated the same?
A. No. A Conservatee is assessed at the time a conservancy begins to define their individual needs and we tailor the conservancy to the needs. For example, some persons do not require regular visits while others do.
Q. Can a Conservatee remain in his or her own home?
A. Yes. Part of the assessment process is determining where the Conservatee will reside. In our opinion, because transfer trauma and separation trauma are leading causes of elder death, we always try our best to have a Conservatee remain in their own home for as long as possible, sometimes with the help of a home care helper or nurse. In addition delivered meal services can be utilized to allow Conservatees to remain in their homes. We believe a compassionate yet realistic approach must be taken to assure the least restrictive and most home like setting is maintained. I have personal experience running six senior care facilities and I am very aware of the pros and cons of placement and in reviewing the facilities themselves.
Q. If a Conservatee must be placed in a facility, can you visit them there?
A. Yes, so long as the facility is within our scope of operations.
Q. When you become a conservator do you inventory the assets of an estate?
A. Absolutely, as one of the first projects.
Q. Can you establish the value of personal assets and estate property?
A. Yes.
Q. Can you arrange for secure storage of assets if necessary?
A. Yes. Whether it is a safe deposit box or major secured storage, we have done it all.
Q. If a probate Referee has misvalued assets can you fix that?
A. Yes in most cases a probate Referee's valuation can be challenged if the estate has a good chance of recovering more that the challenge costs.
Q. If the Conservatee needs legal assistance can you provide it?
A. Yes. I am not an attorney but I work with the best attorneys in El Dorado County and can work with the Conservatee's attorney as well.
Q. If the Conservatee needs a full time aide can you provide one?
A. Yes.
Q. Can you help a Conservatee with Advanced Health Care Directives and wills.
A. Yes. The County has free services available for preparation and execution of certain documents and our attorneys can provide whatever else is needed.
Q. Can you provide real estate management services?
A. Yes, as well as real estate sales.
Q. Do you take any commission from such sales?
A. No.
Q. Can you arrange for funerals and burials?
A. Yes.
Q. Do you report to the Court on a regular basis?
A. Yes. There are very strict guidelines for reporting and accounting to the Court.
Q. Do you ever make personal loans to yourself from estates if a Conservatee approves?
A. Never. There are conservators who have, but I consider it an atrocious conflict of interest in my personal opinion.
If the FAQs above did not answer your questions, please feel free to give us a call.
Letters of Reference
What The Department of Justice said:
"Dear Mr. Riordan,
This is to advise you that your background security investigation has been completed. Based upon the results of the information provided, our office is approving your clearance to serve on the Chapter 7 Trustee Panel and as a Chapter 11 Trustee."
Albert T. Annillo
Assistant Director, Office of Review & Oversight
U.S. Department of Justice
What the Department of Justice, Office of the U.S. Trustee said:
"This is to confirm that James Riordan served as a bankruptcy trustee, in both Chapter 11 (reorganization) and Chapter 7 (liquidation) cases, between 1991 and 1995, in the Sacramento Division of the Eastern District of California.
In order to become a bankruptcy trustee Mr. Riordan was required to pass a rigorous FBI security clearance, maintain a fidelity bond in excess of 150% of the value of the assets he was responsible for (the bond generally ran in the million dollar range), and subject himself to spot checks and detailed reporting standards. As a bankruptcy trustee Mr. Riordan was held to the highest fiduciary standard, answerable to the United States Department of Justice, the Bankruptcy Court and all the creditors in the case.
As head of the Sacramento office during the entire time Mr. Riordan served as a trustee, I was aware of his work, his cases and his performance. Mr. Riordan was a tireless worker, aggressive and inquisitive. He never backed down because it got too tough or complex, in fact that just made him work harder. If anything Mr. Riordan worked too hard on some cases, putting in far more hours than the statutory compensation cap would permit him to be paid for. Mr. Riordan's reputation for honesty and integrity is unquestioned. He was forthright and completely candid, even if he felt he had made an error in judgment or strategy. I never once had an occasion where I felt that he was anything less than completely honest, or that he worked any way but his hardest. It has been my pleasure to know Mr. Riordan for the past ten years and I hope to continue our association for many more years. If you have any questions, please feel free to contact me at the number listed above."
Antonia G. Darling
Assistant U.S. Trustee
U.S. Department of Justice
Office of the United States Trustee
What Others Say
"To Whom It May Concern:
Over the last several years it has been my distinct pleasure to work with James F. Riordan in connection with numerous federal bankruptcy cases wherein he acted as a court appointed trustee. In these cases, Jim was called upon to run businesses that were in distress and to collect assets and negotiate deals for the benefit of unpaid creditors. Although I pride myself as a good negotiator, I must say that Jim frequently pulled off the improbable if not the impossible due to his negotiating prowess. In many cases, Jim was able to work out compromises without which the business could not have continued and in cases Jim managed to work out deals that proved extremely beneficial to the estates that he was entrusted to manage. I highly recommend Jim as a negotiator and a person who can quickly get to the heart of the matter, figure out a solution and execute it."
Mark A. Serlin
Law offices of Serlin &Whiteford
"Thank you very much for your help in this matter. Your professionalism is respected and appreciated. While I wish this had been resolved in another manner, I feel that overall this is the best solution to this case. I could not have done it without your help and I look forward to working with you on other cases."
John Roberts
Bankruptcy Trustee
A Professional Corporation
Personal References:
Mr. David Becker, Esq.
Mr. Rick Mayer, Esq
Mr. Roger Runkle, Esq.
Mr. Mark Serlin, Esq.
Mr. Mike Emley,
Ms. Tonie Darling
Office 530-676-6464
Office 530-676-6860
Office 530-676-6467
Office: 916-446-0790
Office: 408-265-1357
Office: 916-930-2100