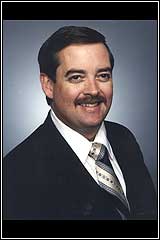 CEO Jim Riordan

We provide expert witness services for the design, functionality and safety of mechanical and electromechanical consumer, industrial and aviation products.
 
We provide detailed investigative reports and testimony which in many cases can result in favorable settlements being reached before the cases ever go to trial. 


Please see our Fees for Services page


Consumer and Industrial Products
Jim Riordan is capable of picturing designs in 3D in his head and taking those designs from concept through production.  He knows product design inside and out and can offer expert opinions on the design, functionality, integrity and safety of most mechanical and electro-mechanical products.  Perhaps most importantly, Jim is able to deliver testimony in a professional manner yet with language, descriptions and analogies that are easily understood by the average lay person. 
 
What makes Jim unique is that his knowledge of products is four fold.  He can design from scratch, understands and can operate most production machinery & inspection equipment and he teaches product marketing.  He understands all aspects of product design, production, inspection and marketing and the effects each of those aspects have on each other. 
 

Product design and manufacturing experience
•
Former manufacturing engineering manager for Atari Corp responsible for taking engineering designs and getting them into full scale production with low rejection rates.
•
Experienced in both destructive and non-destructive product testing.  Twenty years of experience testing products and components for failure modes and likely cause of failure. 
•
Experienced in polyurethane molded parts, plastic injection molded parts and plastic thermo formed parts.  Has designed and fabricated molds and machinery for production of plastic parts and provided consulting services to manufacturers regarding design of plastic parts, components and subassemblies. 
•
Former machine shop owner and machinist capable of performing layouts, true position dimensioning and inspections of all types of fabricated parts. 
•
30 years of experience in setup and running of mills, lathes, screw machines, precision grinders and cutting equipment for all types of materials. 
•
Experienced in fixture and production tooling design and fabrication. 
•
Experienced gas, arc and MIG welder
•
Former sheet metal shop owner capable of setting up and operating brakes, shears, punches and sheet metal finishing equipment. 
•
Five years of experience running a production wood shop for Viking Sauna. 

 
Please be sure to see our "About Us" pages including "Bio of CEO" and "Our Projects and Success Stories" for a few examples of products we have designed, produced or worked on. 
 
Light Aircraft
Jim has flown, built and maintained light aircraft for most of his adult life.  His FAA license has never been suspended nor has he experienced accidents or incidents caused by his own negligence. 
 
He is capable of expert testimony with respect to the design, manufacturing and flight characteristics of most light sport aircraft.  He served as Chairman of the Watsonville Antique Aircraft Fly-in and Air show, the second largest antique airplane gathering in the U.S. 
 

Aviation Experience
•
Over forty five years of experience flying light aircraft since he could sit on his dad's knee and hold the controls. 
•
FAA licensed pilot, Single Engine Land (SEL) and Gliders (aero tow). 
•
Tail wheel qualified and experienced. 
•
Over a thousand hours pilot in command (PIC) in certificated aircraft and over five hundred additional hours giving general flight instruction and aerobatic flight instruction in light sport aircraft. 
•
High performance rating for certificated SEL aircraft. 
•
Holder of Low Altitude Aerobatic Competency Waiver certificate for performing air shows in public. 
•
Holder of USUA (United States Ultralight Association) Basic Flight Instructor (BFI) certificate
•
Holder of USUA Advanced Flight Instructor (AFI) certificate. 
•
Holder of EAA (experimental Aircraft Association) Ultralight Flight Instructor Examiner (UFIE) certificate.  (gives Flight Instructor's their exams).  First UFIE in EAA history to get a perfect score on the UFIE written test. 
•
Survivor of two near fatal aircraft crashes due to control surface failures. The first crash in 1996 occurred during flight testing of a twin engine aircraft and was due to an aileron which seized in a left turn configuration. Subsequent impact with terrain resulted in a broken back and two back surgeries. The second crash in 2001 was due to a mechanical/aerodynamic lockup of the rudder during intentional spin maneuvers in an aerobatic ultra light sport aircraft. A Ballistic Recovery Systems (BRS) parachute was deployed in deep spin conditions. The aircraft subsequently landed in a tree, then, (not unlike a scene from Wiley Coyote) fell approximately 50 feet out of the tree and impacted the ground in a near vertical attitude resulting in a shattered tibia plateau of the right leg. (Jim is "save # 141" for BRS and would not be alive today were it not for the BRS ballistic parachute.)
•
Experienced on both two and four stroke engine operations, engine building and maintenance. 
•
Experienced ultralight and experimental aircraft builder. 
•
Experienced in design and fabrication of composite parts
•
Experienced in aircraft construction techniques including aluminum riveted monocoque, aluminum tube and welded chrome-moly tube structures. 
•
Experienced in the installation and maintenance of experimental aircraft systems and components. 
•
Experienced at performing in-flight testing of light sport aircraft and their systems and components. 
•
Skydiving experience includes eleven intentional parachute jumps out of "perfectly good" airplanes including eight static line jumps and three freefalls.  Also has one unintentional canopy ride under a BRS ballistic parachute.  Jim is one of only a handful of persons in the world known to survive a catastrophic aircraft control failure by using a ballistic (rocket powered) parachute system. 
•
Air show management experience includes two years as co-chair of the Watsonville Fly-in and one year as Chairman. He also served on the board of directors for the Northern California Antique Airplane Association the non profit organization responsible for building and operating of the South County Antique Airplane Museum in Morgan Hill, CA.

 
Expert witness recommendations from attorneys
 
"Following the Judicial Arbitration in this matter a settlement was negotiated.  We are now in the process of concluding that settlement.  Your efforts in evaluating and inspecting the motion video game involved in this lawsuit were very helpful.  I appreciate your enthusiasm and promptness.  Your testimony at the arbitration was excellent.  I am certain that your efforts contributed to our success.  I will not hesitate to retain you in the future should I have another case in which your expertise would be relevant."  
Law Offices of Adams, Mason & Corzine
Douglas P.  Adams
---
"The gentleman of whom I speak is Jim Riordan, of Cameron Park, CA, formerly of San Jose.  Jim has a long and successful career starting as a mechanical design engineer for Atari, and then working on his own as Overnight Engineering, inventing and marketing his own products and trouble shooting the products of others.  Jim regularly appears on KGO talk shows as an invited guest to explain to would be entrepreneurs pitfalls to avoid in the production and marketing of their ideas.  He is very knowledgeable, without being pompous, and he is very capable of expressing complex design and function concepts to others in language which the layman can understand."  
David L.  Hodghead, Esq. 
Law Offices of David L.  Hodghead
---
"We all know the value of a good expert witness.  They fortify our case, they make our job easier, and they make us look good.  James Riordan is that kind of expert witness.  His forte is design and manufacturing.  His twenty years of hands-on experience and state-of-the-art training in design, prototype creation, and manufacturing makes him a superior combatant against any of the opposition's experts.  He has the rare ability to explain the technical concepts in terms the jury understands and remembers.  He has turned cases for me and he can turn them for you."  
Robert W.  Kraft
Law offices of Robert Kraft
---
"I have represented James F.  Riordan for over 12 years in intellectual property matters.  During this time, I have worked with him in protecting his numerous inventions in the mechanical and electro-mechanical arts.  I have found him to be a person dedicated to the solution of complex design problems.  I have also been impressed with his successes in assisting third parties in reducing their inventions to practice and in commercializing their inventions.  Mr.  Riordan is hard working, is intellectually honest and has a mastery of his skills sufficient to qualify him as an expert witness in patent infringement and products liability lawsuits.  I strongly recommend him for tasks which require mature judgment in the solution of problems of the type described above."  
John L.  McGannon
Law Offices Townsend and Townsend



Please see our Fees for Services page